Rubberoom - Gothic Architecture (CD) [DDR009-400-CD]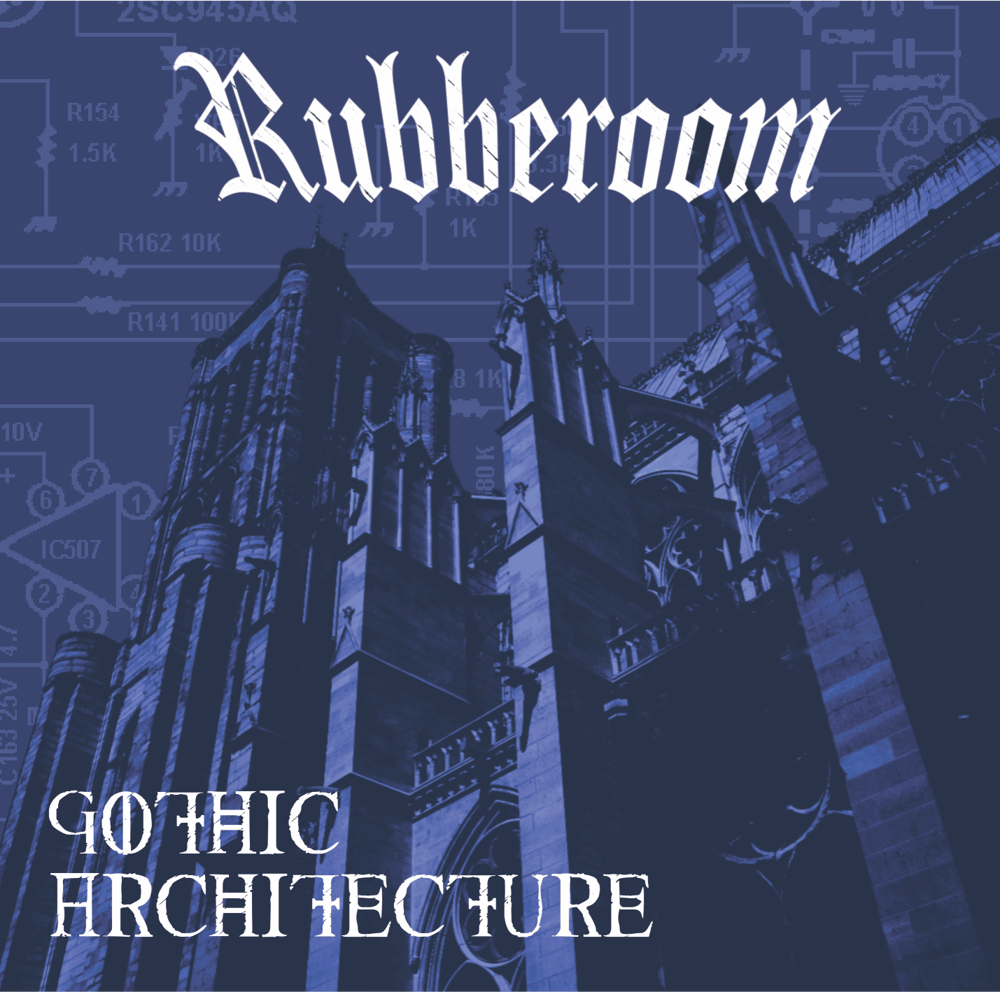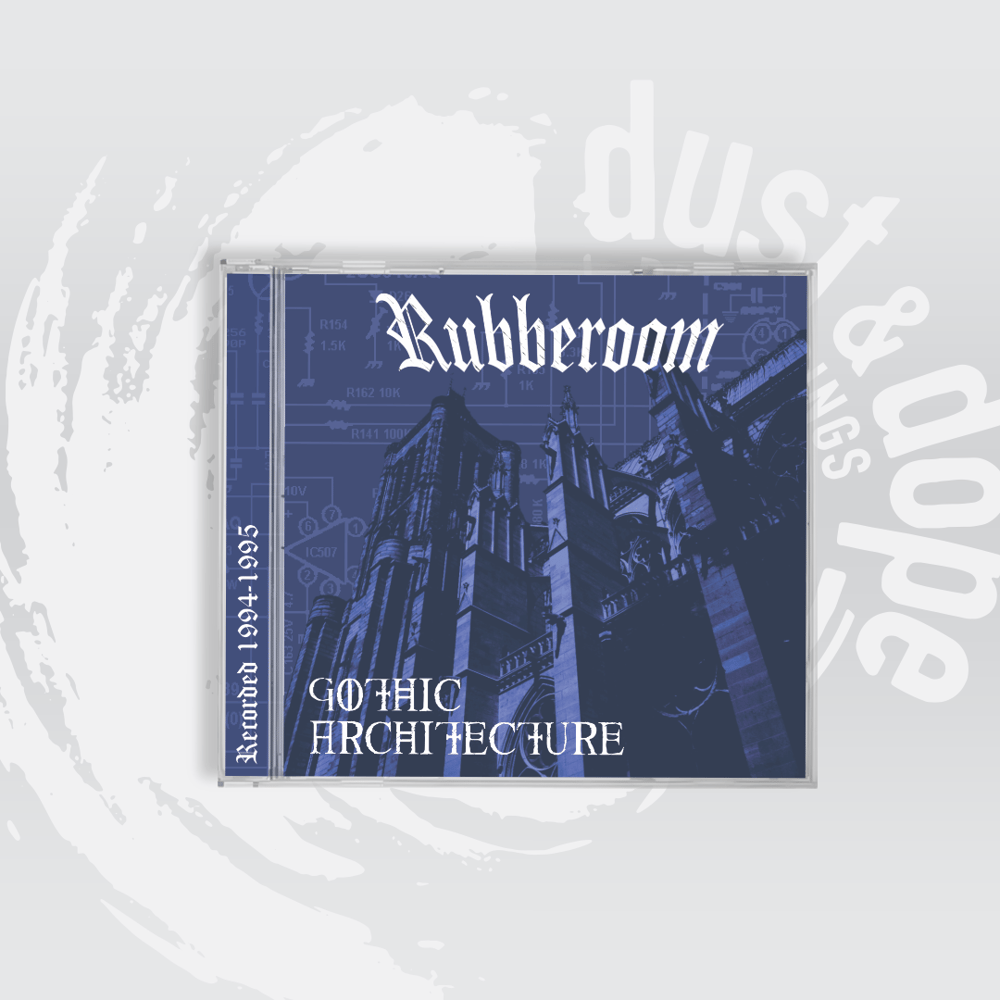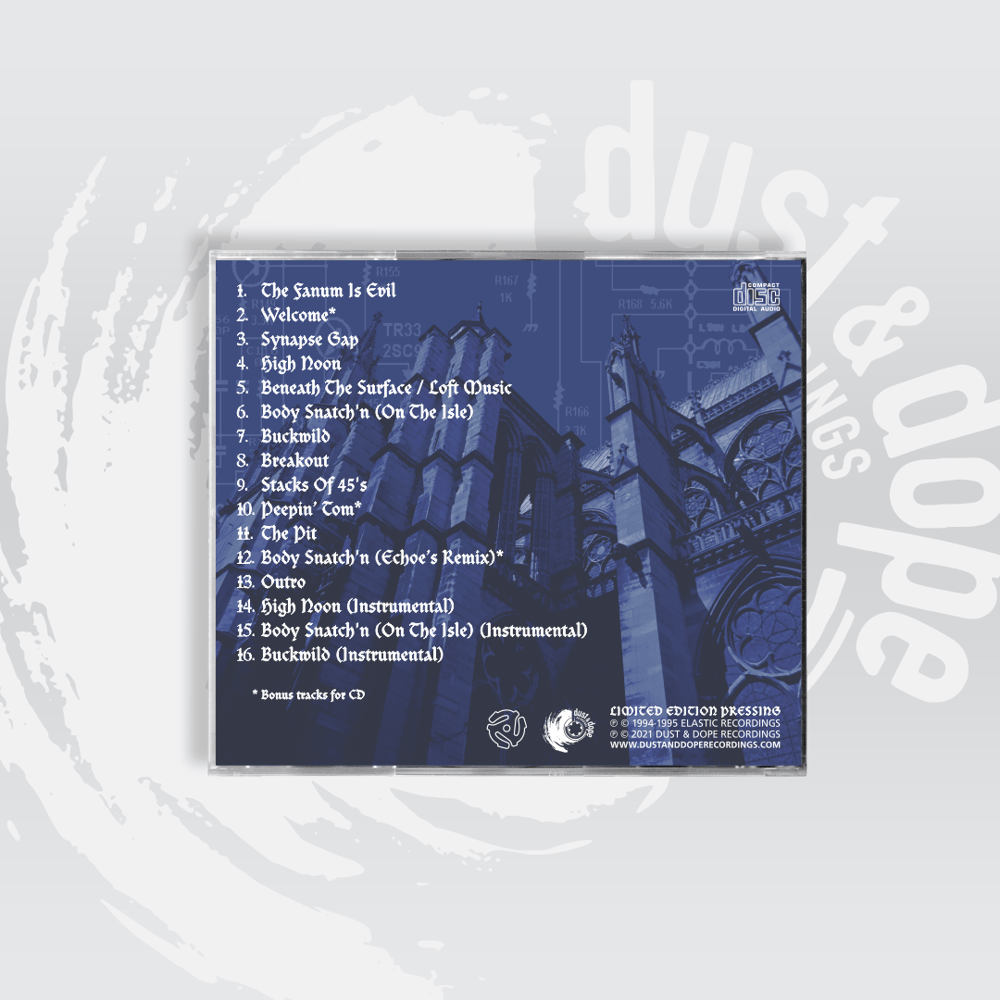 Some copies still available at Hip-Hop Enterprise: https://www.hiphopenterprise.com/
Rubberoom - Gothic Architecture CD (DDR009-400-CD, Dust & Dope Recordings, 2021)
Limited Edition CD - 400 Units.
Professionally pressed CD in jewel case packaging, 6-page zig-zag booklet.
Tracklisting:
01. The Fanum Is Evil
02. Welcome
03. Synapse Gap
04. Highnoon
05. Beneath The Surface/ Loft Music
06. Body Snatch'n (On The Isle)
07. Buckwild
08. Breakout
09. Stacks Of 45's
10. Peepin' Tom
11. The Pit
12. Body Snatch'n (Echoe's Remix)
13. Outro
14. High Noon (Instrumental)
15. Body Snatch'n (On The Isle) (Instrumental)
16. Buckwild (Instrumental)
Mid 90s cult classic "Gothic Architecture" by Chicago natives Rubberoom. Originally released on cassette tape in 1995 by Elastic Recordings, the album saw a limited vinyl release in 2019. Now Dust & Dope Recordings has answered the demand for a CD pressing and worked closely with the Rubberoom crew to be able to include two earlier recordings "Peepin' Tom" & "Welcome" from the group's 1994 demo tape "An Introduction To The Savage Six", as well as the "Body Snatch'n (Echoes Remix)" which was only ever available on the 12" single. Also included as a bonus are the instrumental versions of "High Noon', "Body Snatch'n On The Isle" & "Buckwild". All recordings have been sourced from their original master DATs and remastered by Jee Van Cleef.
Snippets: