Mytee G. Poetic - Hard Rock Hip-Hop (CD) [DDR012-350-CD]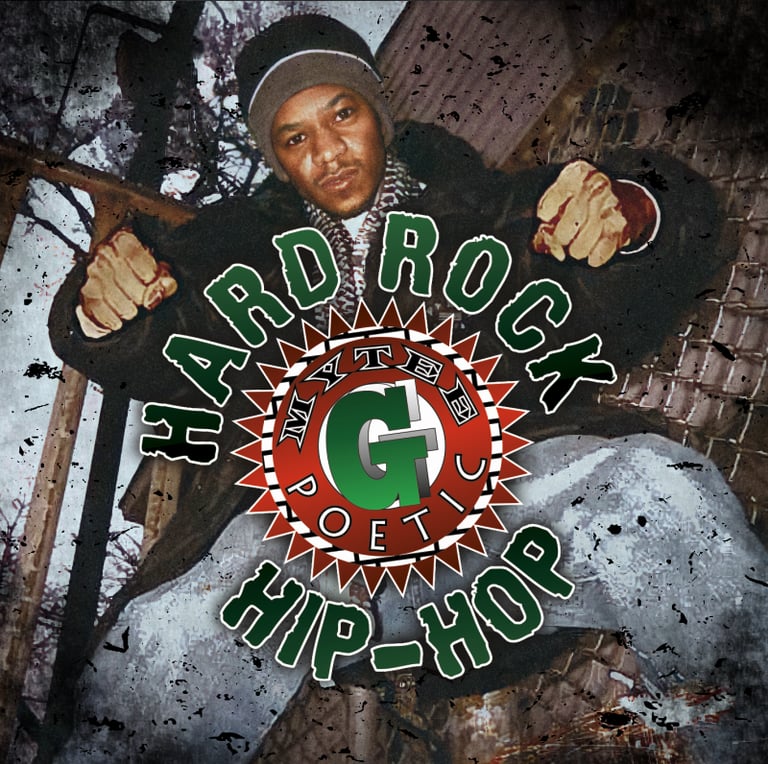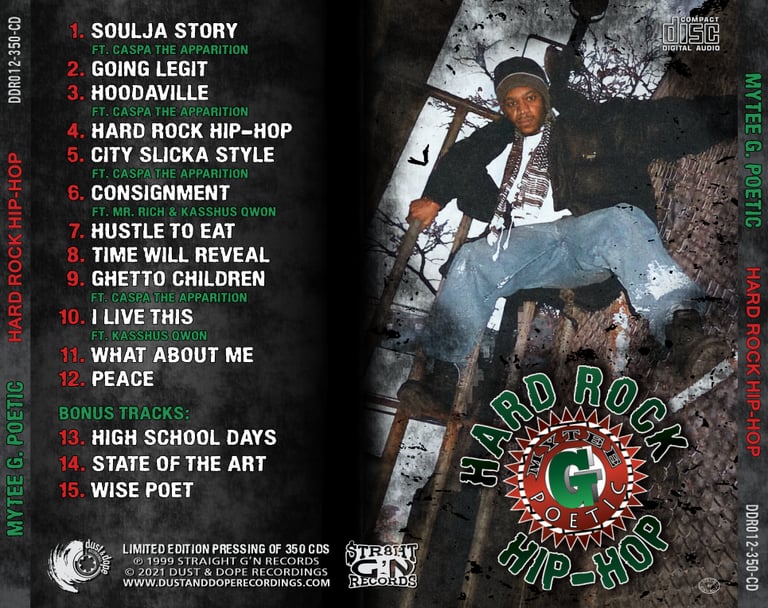 ***LOW STOCK***
Mytee G. Poetic - Hard Rock Hip-Hop CD (DDR012-350-CD, Dust & Dope Recordings, 2021)
CD $21.99 CAD
PLEASE NOTE: All prices are in CAD (Canadian Dollars) not USD (United States Dollars).
Shipping:
All orders ship as small packet air international via Canada Post. Depending on destination, the estimated arrival is 7-10 business days. All orders ship out within 3-4 business days.
Tracklisting:
1. Soulja Story
2. Going Legit
3. Hoodaville
4. Hard Rock Hip-Hop
5. City Slicka style
6. Consignment
7. Hustle To Eat
8. Time Will Reveal
9. Ghetto Children
10. I Live This
11. What About Me
12. Peace
13. High School Days
14. State Of The Art
15. Wise Poet
Straight outta New Jerusalem, Mytee G. Poetic is back... Comn Wit More Ruffness! Dust & Dope Recordings proudly presents Hard Rock Hip Hop, a collective of mid to late 90's unreleased recordings by Mytee G. Poetic/ Straight G'n Records. As a bonus we have also included three of his earlier demos, including his very first ever, titled "Wise Poet" recorded in 1991. None of this material has ever been leaked/ heard before, and they're all sourced from the Poetic's personal stash of original master tapes and remastered by Adam Boose for this very limited edition CD release.
- Limited edition run of 350 professionally pressed CDs in jewel case packaging
- 20-page booklet containing full album lyrics transcribed by Mytee G. Poetic himself + extensive interview by Werner Von Wallenrod.
- Artwork, Design & Layout by LDL
- Orders ship within 3-4 business days of purchase
Snippets: