Children Of The Corn - Welcome To The Dangerzone (2x LP) [DDR013-500-LP]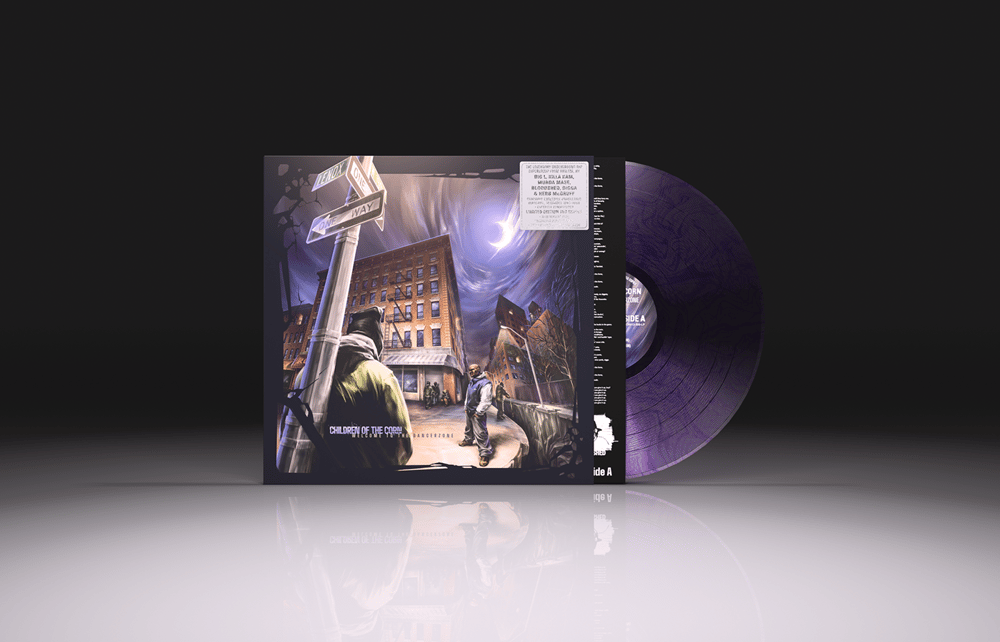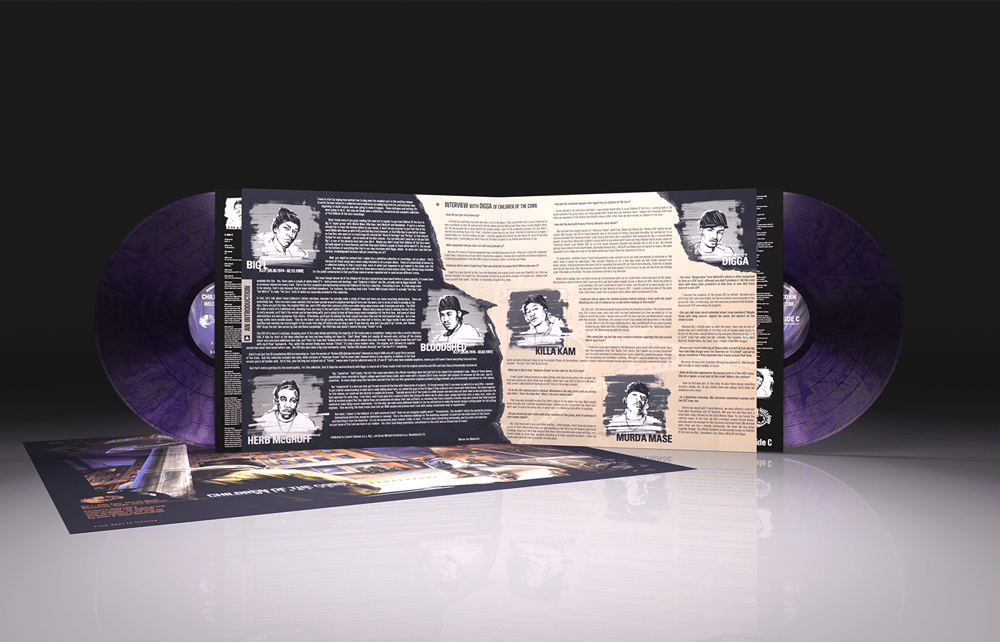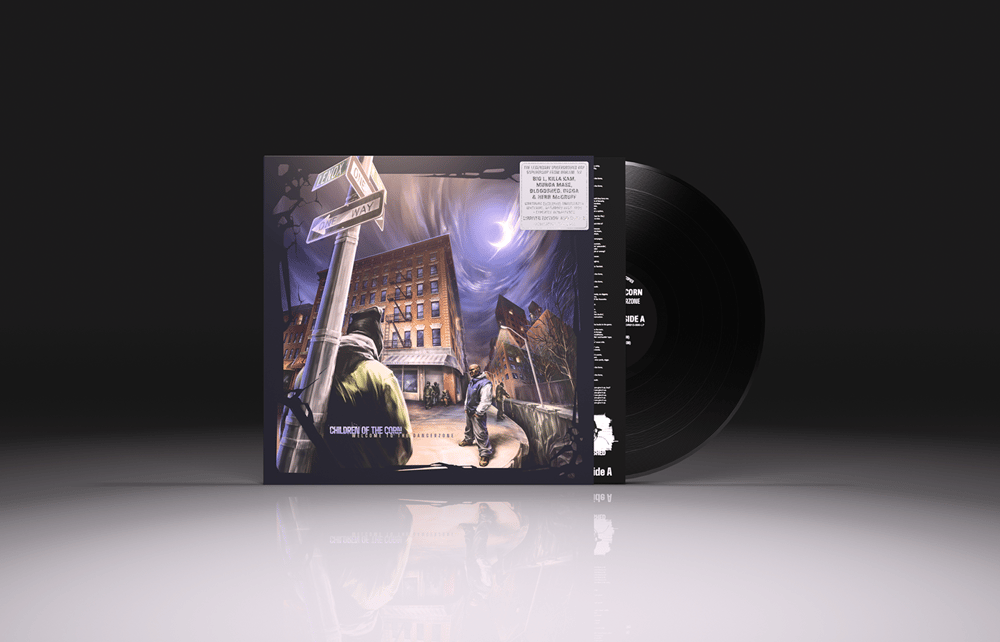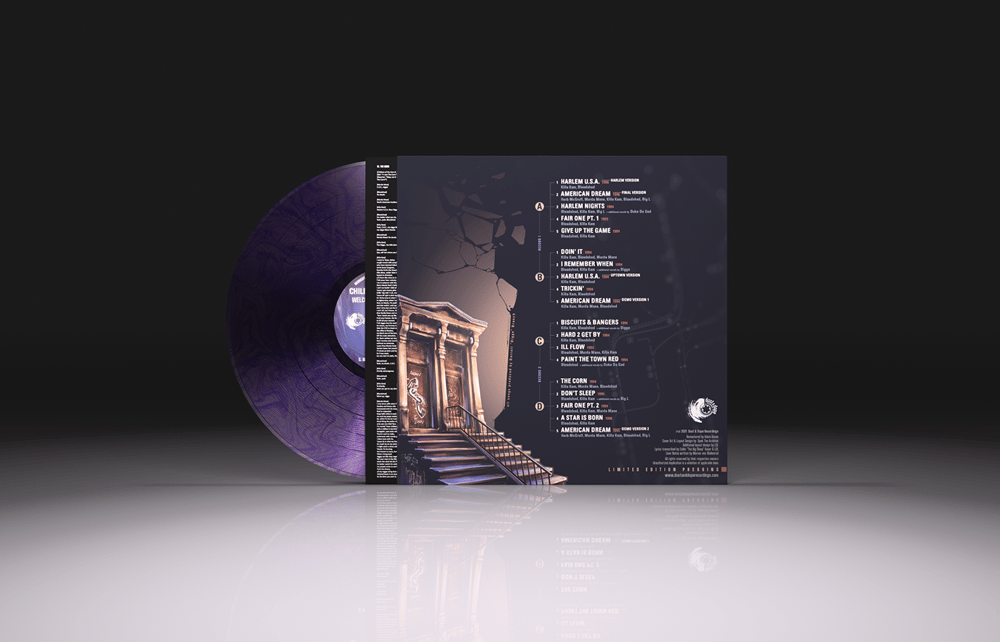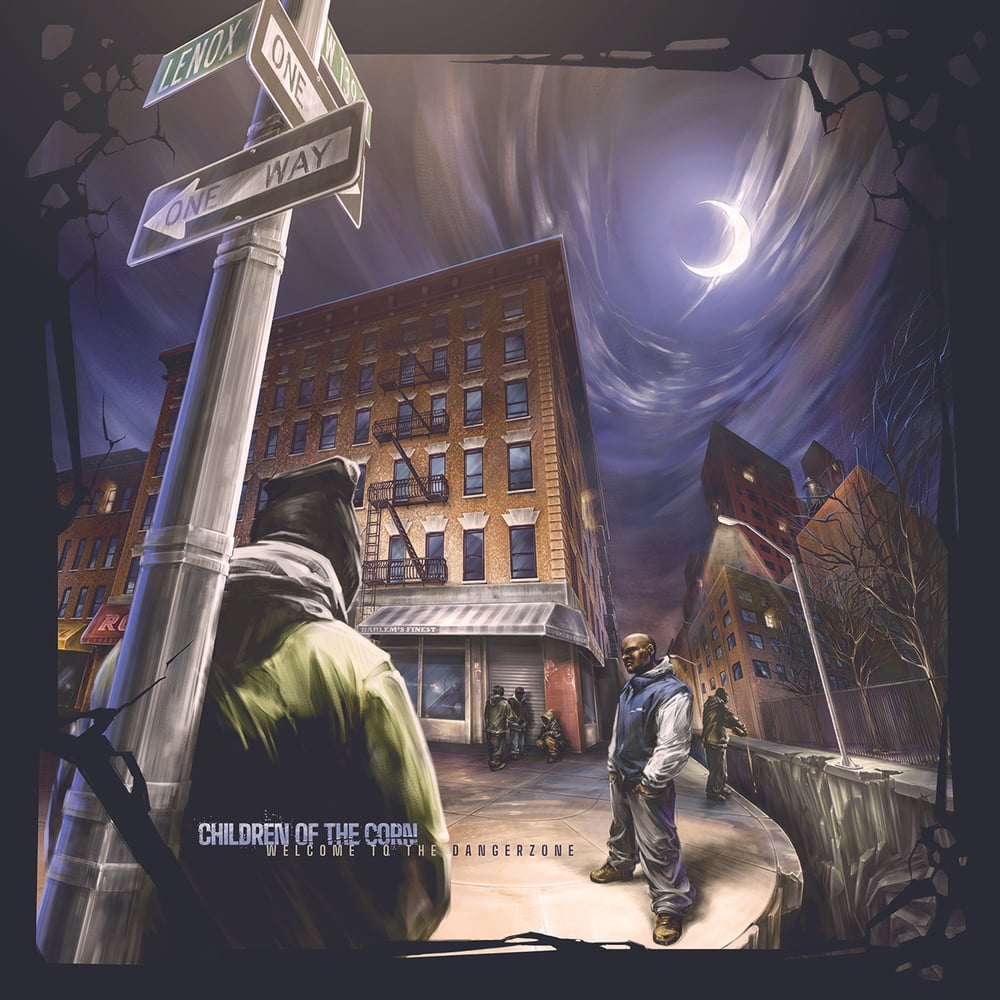 Children Of The Corn - Welcome To The Dangerzone CD (DDR013-500-LP, Dust & Dope Recordings, 2023)
Available exclusively for sale via Hip-Hop Enterprise:
https://www.hiphopenterprise.com/
Tracklisting:
Side A
1. Harlem U.S.A. (Harlem Version)
2. American Dream (Final Version)
3. Harlem Nights
4. Fair One Pt. 1
5. Give Up The Game
Side B
1. Doin' It
2. I Remember When
3. Harlem U.S.A. (Uptown Version)
4. Trickin'
5. American Dream (Demo Version 1)
Side C
1. Biscuits & Bangers
2. Hard 2 Get By
3. Ill Flow
4. Paint The Town Red
Side D
1. The Corn
2. Don't Sleep
3. Fair One Pt. 2
4. A Star Is Born
5. American Dream (Demo Version 2)
Harlem's legendary crew: Big L, Murda Mase, Killer Cam, Bloodshed, Herb McGruff and producer Digga. Welcome To the Dangerzone is the Children Of the Corn's ultimate collection of their previously released and unreleased recordings. The classic rare tracks and never before heard versions, all mastered from Digga's original recordings by Adam Boose. Artwork by Spek the Architek.
Limited edition run of 350 black vinyl:
- Double-LP on heavyweight 180 gram vinyl
- Gatefold sleeve with liner notes and Digga interview
- Printed inner-sleeves with full album lyrics
Limited edition run of 150 "Midnight Purple" colored vinyl:
- Double-LP on heavyweight 180 gram vinyl
- Gatefold sleeve with liner notes and Digga interview
- Printed inner-sleeves with full album lyrics
- Bonus 24"x24" fold-out poster
- Strictly 150 copies
Preview mix by DJ-OGS: